NETFLIX REVIEW – THE SPY (2019)
Directed by: Gideon Raff
Executive producer(s): Gideon Raff, Sacha Baron Cohen
Producer(s): Alain Goldman
Screenplay by: Gideon Raff & Max Perry – based on the book L'espion qui venait d'Israël – written by Uri Dan and Yeshayahu Ben Porat.
Cast: Sacha Baron Cohen, Noah Emmerich, Hadar Ratzon-Rotem, Yael Eitan, Nassim Si Ahmed, Moni Moshonov, Alona Tal, Mourad Zaoui, Alexander Siddig, Marc Maurille, Waleed Zuaiter, Arié Elmaleh, Hassam Ghancy, Uri Gavriel etc.
Distribution: Netflix
---
---
There's a wonderful scene in a later episode of The Spy (2019) where Sacha Baron Cohen's undercover Israeli agent laments his split identity. Taking on a Syrian alter ego in order to infiltrate their military and government infrastructure has meant Eli Cohen has sacrificed his safety and family life to become businessmen, Kamal Amin Thaabet. After years of successfully inveigling his way into the Syrian system, these battling personalities have created a psychological rift. As Eli spills his guts to handler, Dan Peleg (Noah Emmerich), he is so conflicted he feels Eli is lost and Kamal has taken over. He no longer knows who he is from one moment to the next. It's a great scene and, like he does throughout this compelling drama, Baron Cohen excels. Indeed, given he has portrayed different comedic creations over the years, there is startling truth here.
Of course, portraying larger than life, and hilariously offensive characters, such as Borat, Ali G and Bruno marks Sacha Baron Cohen as a provocative comedic genius. His risk-taking-celebrity-baiting-devil's-advocate-controversial television shows and films have been very successful commercially. Moreover, he has also won many awards in the process. While he was mooted to portray Freddie Mercury at one point, other than Les Miserables (2012) and perhaps Hugo (2011), Baron Cohen is obviously best known for his comedic work. However, the deft and nuanced performance presented here in The Spy (2019), I hope, leads to more dramatic roles for Baron Cohen. Because, he is absolutely outstanding in this split role.
---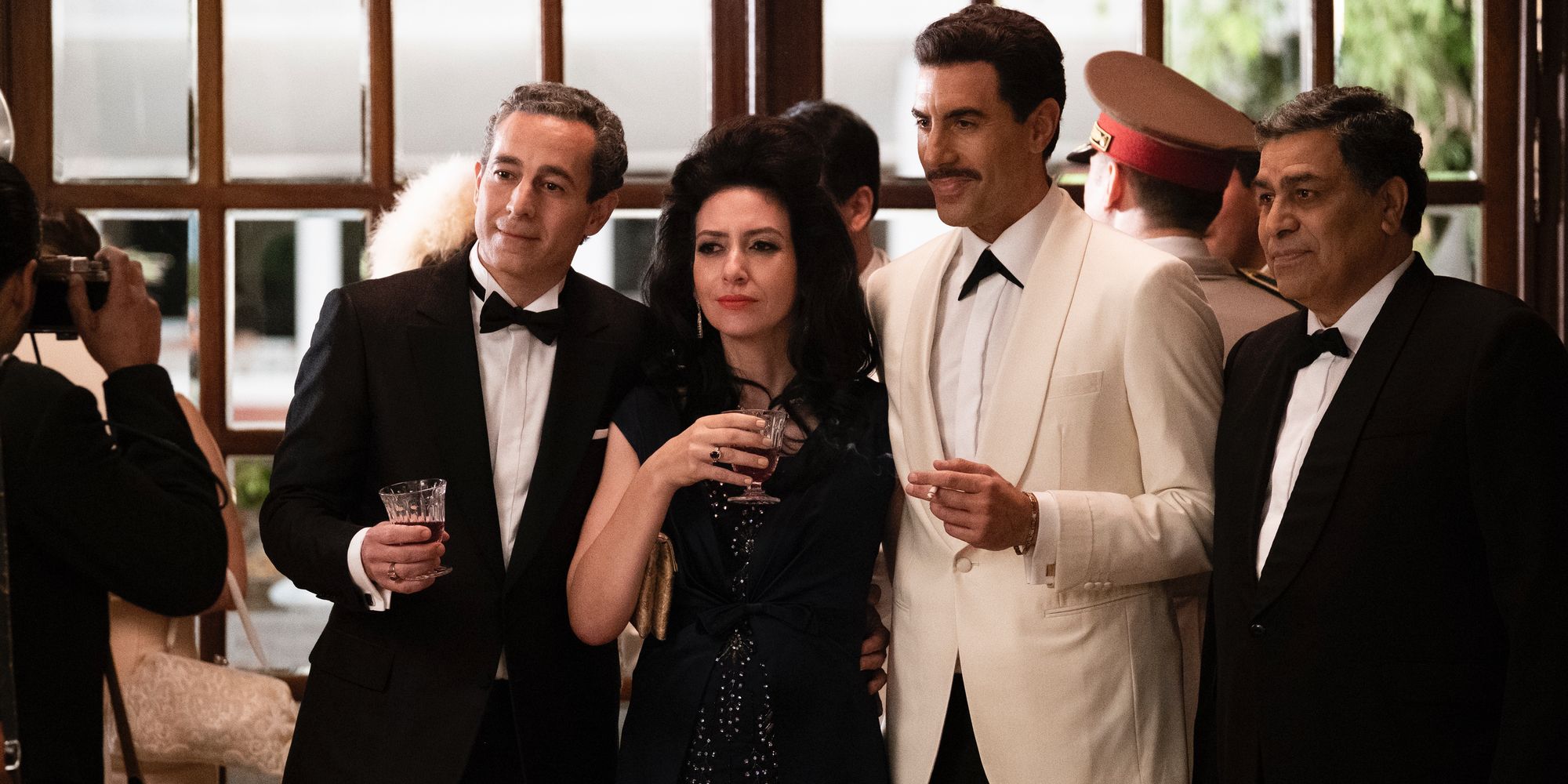 ---
Following the beats of espionage and undercover police narratives, Gideon Raff, who created the original Israeli drama which would become big TV hit, Homeland, has delivered a gripping and stylish period drama. The 1960's set era is evoked expertly from the washed-out hues of the scenes set in Israel, to the more colour-drenched sequences set in Syria. Recruited by Mossad, Cohen trains, adopts his new identity as Kamal, and is transplanted to Buenos Aires. There he uses Israel-backed wealth, chutzpah and business acumen to further cement his Syrian cover. Eventually moving to Syria raises the stakes for Cohen/Kamal and the danger levels increase as his contacts become more dangerous and powerful within the Syrian government.
Overall, The Spy (2019), buoyed by Baron Cohen magnetic performance, is highly recommended. Further, I was constantly on edge for Cohen/Kamal's safety as he transmits messages to Israel via Morse code and photographs exported in furniture out of Syria. Conversely, the process of being a spy is brilliantly developed and presented. While it is based on a true story, I'm sure many liberties have been taken by the writers to condense the years of espionage work Cohen/Kamal achieved for Israel. Similarly, the political complexity of Syria and Israel's conflict is arguably glossed over in favour of more generic thriller leanings. Having said that, the Syrians are not shown in a negative light, but rather with much believability and humanity. In fact, it's Cohen's actions who I questioned more. He seemed to take too many risks and his obsessive nature, while working well for the Israeli cause, ultimately costs him, his identity and his family dearly.
Mark: 8.5 out of 11
---
---