TV & FILM DOCUMENTARY REVIEWS
Obviously, I watch a hell of a lot of fiction films and television shows. Every now and then I try and catch up with some documentaries about actual events, people and serious matters. Personally, I love nothing more than to immerse myself in fictional worlds, but sometimes it's important to explore the "truth".
Having said that, some documentaries contain highly constructed narratives with as much, if not more drama than fictional works. Indeed, very often truth is much stranger than fiction. Thus, here are six documentaries I have watched recently. As some of these reviews deal with serious issues, I have dispensed with the usual marking system, so as not to trivialise them.
******CONTAINS FACTUAL SPOILERS******
---
---
BRITAIN'S CHILD DRUG RUNNERS – CHANNEL 4/ALL 4
Dispatches is a long-running documentary series which examines hard-hitting issues in society and the world as a whole. This particular episode sought to shed light on the gangs which lure teenagers into their drug running crimes. Children, some as young as eleven, are used to run "County Lines" delivering and selling drugs. The programme was fascinating and showed how the children's, parents, police enforcement and society in general is being tragically affected by this problem.
---
---
CATCHING A KILLER (2019) – CHANNEL 4/ALL 4
Murder documentaries are like rats in the city, infesting our TV screens and streaming platforms. Some of the true-life ones can be lurid and trashy, however, this one from Channel 4 was moving and of high quality. The series focuses on ongoing investigations and follows police as they investigate the crime and gather evidence. This particular episode profiled a retired gentleman who relatives believed had died of natural causes. It soon became clear that the victim had been cruelly conned and manipulated by a charming, but devious killer.
---
---
FOR SAMA (2019) – CHANNEL 4/ALL 4
This incredibly moving and harrowing documentary took you into the heart of the Syrian conflict. Filmmaker and journalist, Waad Al-Kateab began filming in 2011 and continued for many years as her home in East Aleppo became a bomb site full of loss, destruction and death. Despite this she met her husband, a Doctor, and gave birth to her daughter, Sama. Choosing to stay amidst the explosions and blood was not only an incredible commitment to the story, but also a testament to the bravery of those lives impacted by war. I don't know much about the Syrian war, and obviously this is just one side of what is a very complex matter. Yet, despite all the pain and suffering on show, one must admire the resilience of those involved and I am not surprised the film has gone onto to win many awards.
---
---
MARRIED TO A PAEDOPHILE (2018) – CHANNEL 4/ALL 4
This salacious sounding documentary is not as exploitation based as it would appear. Focusing on three families who lives have been torn apart because the man of the family had downloaded child pornography, it explores the aftermath of this serious crime. Interestingly, the documentary featured the real voices of the people involved, but with actors playing their roles. It's an intriguing subject as the wives and children of these men are left to deal with not just shame and guilt, but vindictive neighbours and broken relationships.
---
---
THREE IDENTICAL STRANGERS (2018) – CHANNEL 4/ALL 4
This is genuinely one of those stories you would not believe, unless perhaps it was in a science fiction cloning drama or something. The documentary film examines the past and present lives of triplets who were given up for adoption in the early 1960's. The issue was none of them, or their adoptive parents, were told of the others existence. Thus, years later when they meet each other aged 19, through sheer coincidence, they have one hell of a surprise. The first half of this documentary is very engaging and positive as the trio, Bobby, Eddy and David reunite and become celebrities, appearing on chat shows and magazine front pages in 1980's America. The second half of this incredible film then darkens somewhat as the truth as to what actually happened is revealed. It is truly astonishing to watch!
---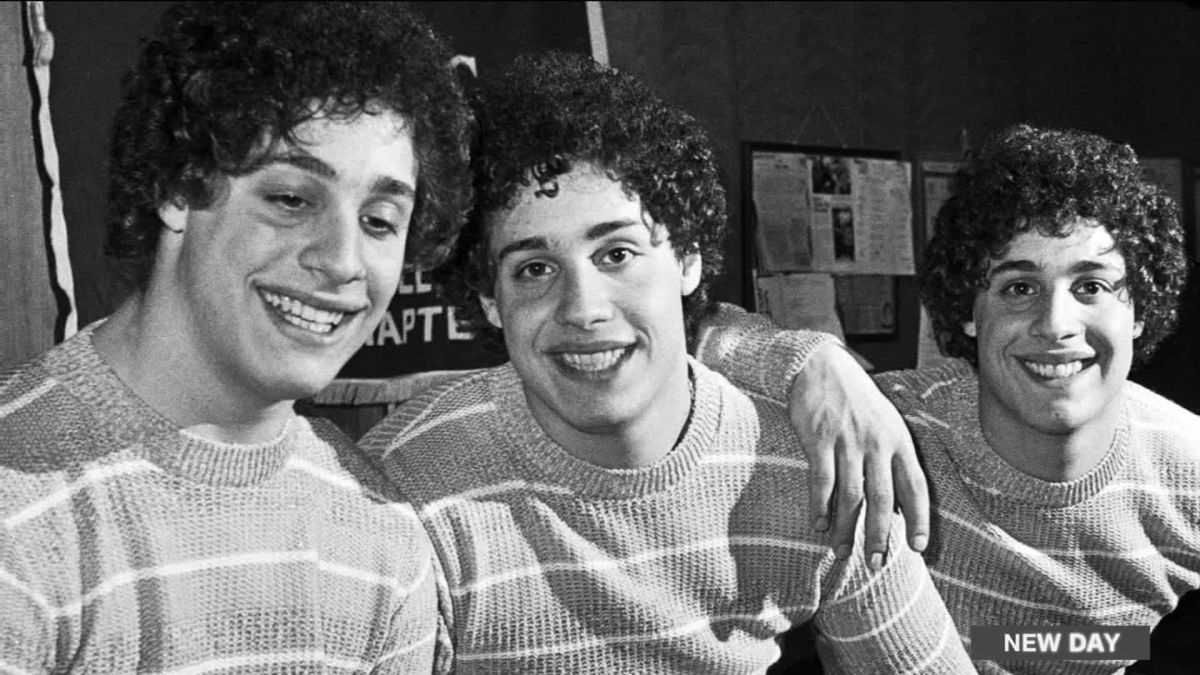 ---
WON'T YOU BE MY NEIGHBOUR (2018) – NETFLIX
Having watched and reviewed the recent film release, A Beautiful Day in the Neighborhood (2019) here, I decided to head over to Netflix and check out the earlier documentary about American TV legend, Fred Rogers. Like the feature drama, this highlights the strength, wisdom and kindness of a great man, determined to instil worth and warmth into children's lives. It's a finely constructed documentary with an intermingling of footage from Rogers' television shows, historical interviews with the man himself, plus friends, family and people he worked with paying tribute to a fine human being. The film asks, "Won't You Be My Neighbour?" My answer is a definite YES!
---
---