2017 – MY FAVOURITE TWELVE TV SHOWS OF THE YEAR
Our TV watching experiences are very different now with the various platforms available, so the idea of viewing shows live and week-to-week is a thing of the past. Moreover, the quality bar and production values of television programmes are getting even higher; especially where HBO, Amazon, Showtime and Netflix are concerned.
I have my perennial favourites so my list this year may look very similar to last year (see below), yet I've not yet seen the latest seasons of Better Call Saul or Black Mirror yet. Neither did I see the much lauded shows: Twin Peaks: The Return, The Deuce or anything on Amazon but overall it was a great for new TV shows and some classic long-running programmes.
FAVOURITE TWELVE TV SHOWS OF 2016 (in alphabetical order)
BETTER CALL SAUL (2016) – SEASON 2
BILLIONS (2016) – SEASON 1
DAREDEVIL (2016) – SEASON 2
FARGO (2015) – SEASON 2
GAME OF THRONES (2016) – SEASON 6
GOMORRAH (2016) – SEASON 2
IT'S ALWAYS SUNNY IN PHILADELPHIA (2016) – SEASON 11
MAKING A MURDERER (2015) – SEASON 1
PENNY DREADFUL (2016) – SEASON 3
SOUTH PARK (2016) – SEASON 20
STEWART LEE'S COMEDY VEHICLE (2016) – SEASON 4
WESTWORLD (2016) – SEASON 1
FAVOURITE TWELVE TV SHOWS OF 2017 (in alpha order)
BIG LITTLE LIES (2017) – HBO
". . . inter-weaving stories concerning an unknown murder victim; school bullying; warring parents; extra-marital affairs; and the abusive relationships, is expertly played out over seven compelling episodes."
CURB YOUR ENTHUSIASM – SEASON 9 (2017) – HBO
". . . Curb Your Enthusiasm comes back as if has never been away as it revels further in the adventures of Larry David's pedantry, un-PC behaviour, poor decisions, risky statements and strict adherence to the social etiquette and unwritten rules of life!"
FARGO – SEASON 3 – FOX / CHANNEL 4
". . . Slyly satirising the police procedural drama with off-centre plot twists and dark humour, David Thewlis's scumbag businessman and Mary Elizabeth Winstead crafty femme fatale steal the show in Season 3 of Noah Hawley's pitch perfect Coen Brothers' pastiche."
GAME OF THRONES (2017) – SEASON 7 – HBO
". . . containing great direction, acting, design and character twists throughout and while it felt rushed at times these seven episodes were still amazing from my perspective! And the dragons and zombies and battles and death! Winter is definitely here!"
HANDMAID'S TALE (2017) – HULU
". . . containing suggestions of hope, light, rebellion and solidarity in a grim, patriarchal world which crushes life and colour; this impressively directed, acted and shot series had me transfixed throughout. Elizabeth Moss is a revelation. . ."
IT'S ALWAYS SUNNY IN PHILADELPHIA (2017) – SEASON 12
". . . In the current superb 12th season one episode is presented from a supporting characters dream; while the most impressively detailed formal presentation has Dennis becoming a god-like TV director. This intelligence keeps the show fresh and funny."
LEAGUE OF GENTLEMEN – 20TH ANNIVERSARY (2017) – BBC
". . . Reece Shearsmith, Steve Pemberton, Mark Gatiss and Jeremy Dyson are geniuses! In 1999 they brought an array of beautifully ugly comedic grotesques to the TV screen. After 3 seasons, stage tours and a movie the League of Gentlemen ceased. But they were back at Christmas with three episodes of brilliant black comedic sketches and set-pieces."
LEGION (2017) – FOX
". . . as imaginative and original take on the mutant/X-Men genre you are going to find. It also very cleverly melds themes relating to: mutation, telekinesis, disassociation and schizophrenia expertly; while Aubrey Plaza and Dan Stevens are incredible in the show."
MINDHUNTER (2017) – NETFLIX
". . . both dark and stylish, this David Fincher production, created by writer Joe Penhall, took elements from Zodiac (2007), Silence of the Lambs (1991) and standard FBI procedural dramas to brilliantly highlight the embryonic stages of the serial-killing profiling team."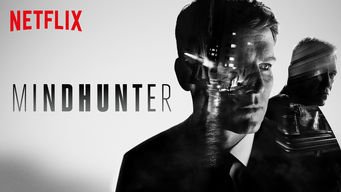 SOUTH PARK – SEASON 21 – SOUTH PARK STUDIOS
". . . The bar was raised SO high by Season 19 that Season 20 was bound to suffer, especially in the complex serialization approach. Yet, Parker and Stone are back in Season 21 with satire of the highest order! Some classic episodes such as: Sons of Witches, Put it Down and Hummels and Heroin and more, made this must-watch classic comedy."
STRANGER THINGS 2 (2017) – NETFLIX
". . .Netflix's first season sci-fi-80s-Spielberg-King-Carpenter-nostalgia-fest was arguably padded out and over-hyped; but Season 2, after a slow start, really hit the ground running as the small town kids battle inter-dimensional monsters with fantastic style and scares."
THE YOUNG POPE (2016) – HBO
". . . The Young Pope contains some wry and delicate humour too. I mean ten episodes of a Vatican-based comedy it isn't, but Paulo Sorrentino's skewed look shows the priests and nuns, not as higher beings but rather flawed humans like the rest of us."
TO CODA:
Of course, there's probably loads of shows I've missed, yet I must make a special mention for the old BBC classic , Doctor Who, which while not on the above list, makes it in spirit. While the show is now older than time there were a few great episodes in Peter Capaldi's final season as the eccentric and genius Time Lord! So, I bid you bon voyage and here's to productive viewing in 2018.