SIX OF THE BEST #31 – FILMS INVOLVING ADMINISTRATION!
Having worked in administrative roles most of my working life I thought it would be fun to consider six films which incorporate paperwork, or at least some element of office life, within their cinematic fabric. I've worked in industrial, corporate, retail, financial, legal, media and customer service environments. Moreover, I have also had some brilliant, some boring and some frankly awful jobs. Thus, it always pleases me when I can identify with characters and narrative elements that utilise office drudge and tasks. Thus, here are six of the best that do. If you can think of anymore please let me know.
---
---
ARGO (2012)
The Oscar winning thriller is very exciting, even though much of the action takes place in U.S. Embassy, C.I.A. and Hollywood backlot offices. A great script and cast are wonderfully helmed by Ben Affleck, plus there are some expertly suspenseful scenes throughout. My favourite is the sequence where the Iranians piece together shredded paper to find out the identities of the Americans they are chasing. It's painstaking work, but somehow extremely suspenseful too.
---
DARK WATERS (2019)
Todd Haynes superior legal thriller unveils a tragic series of events relating to environmental, chemical, legal and human corruption by the DuPont corporation. Mark Ruffalo's dogged lawyer never gives up in the face of corporate greed and community murder and a load of paperwork. When he gets delivered boxes and boxes of files from DuPont's army of lawyers I really wanted to dive into the screen and help him!
---
---
DOUBLE INDEMNITY (1944)
Double Indemnity was adapted from James M. Cain's devious noir novella and found Fred MacMurray and Barbara Stanwyck plotting to kill her husband for the insurance money. As MacMurray's desperate voiceover reveals the events of the story, we are pulled into a web of deceit and murder which shows human nature as greedy, vicious and unforgiving. Billy Wilder's films often featured weak men in difficult situations and here I just love that the insurance industry is featured rather than the standard cops and private detectives in other film noirs.
---
---
OFFICE SPACE (1999)
Mike Judge's under-rated black comedy is arguably the best film ever about working in an office. It features so many great scenes and loopy characters as Ron Livingston's lowly software administrator just decides to stop trying! Rather than get sacked the management team see him as a free-thinker and he actually gets promoted. Perfectly catching the repetitious nature, absurdity and tedium of corporate life, one of the many hilarious moments involves the violent destruction of a printer by fed up workers.
---
---
THE REPORT (2019)
Based on true events, the film forensically documents a period of U.S. history where Adam Driver portrays, Daniel J. Jones, a U.S. Senate staffer investigating the 2005 destruction of interrogation videotapes. He begins the work in 2009 and is faced with six million pages of CIA materials to work through. It soon, unsurprisingly, becomes an obsessive and ordered job for Jones and it takes him years to ultimately finish the report. Often C.I.A thrillers have car chases and shootouts, but this is an extensively researched drama set in enclosed offices, in meetings, in Senate hearings, at desks and computer screens; all with flashes of interspersing torture.
---
---
THE SHAWSHANK REDEMPTION (1994)
Patience is a virtue they say, and Andy Dufresne shows it in spades; tiny little digging spades he uses to chip away at a tunnel over many, many years. This prison film benefits from a gem of a Stephen King story, plus Frank Darabont's brilliant writing. Everyman Dufresne could be battered into submission by the rape, beatings, and incarceration he endures but his stubborn survival instinct pays off in a wonderful pay-off at the story's end. I also loved how he used his skills as an accountant to get the guards on his side, utilising his bookkeeping abilities as part of his escape plan.
---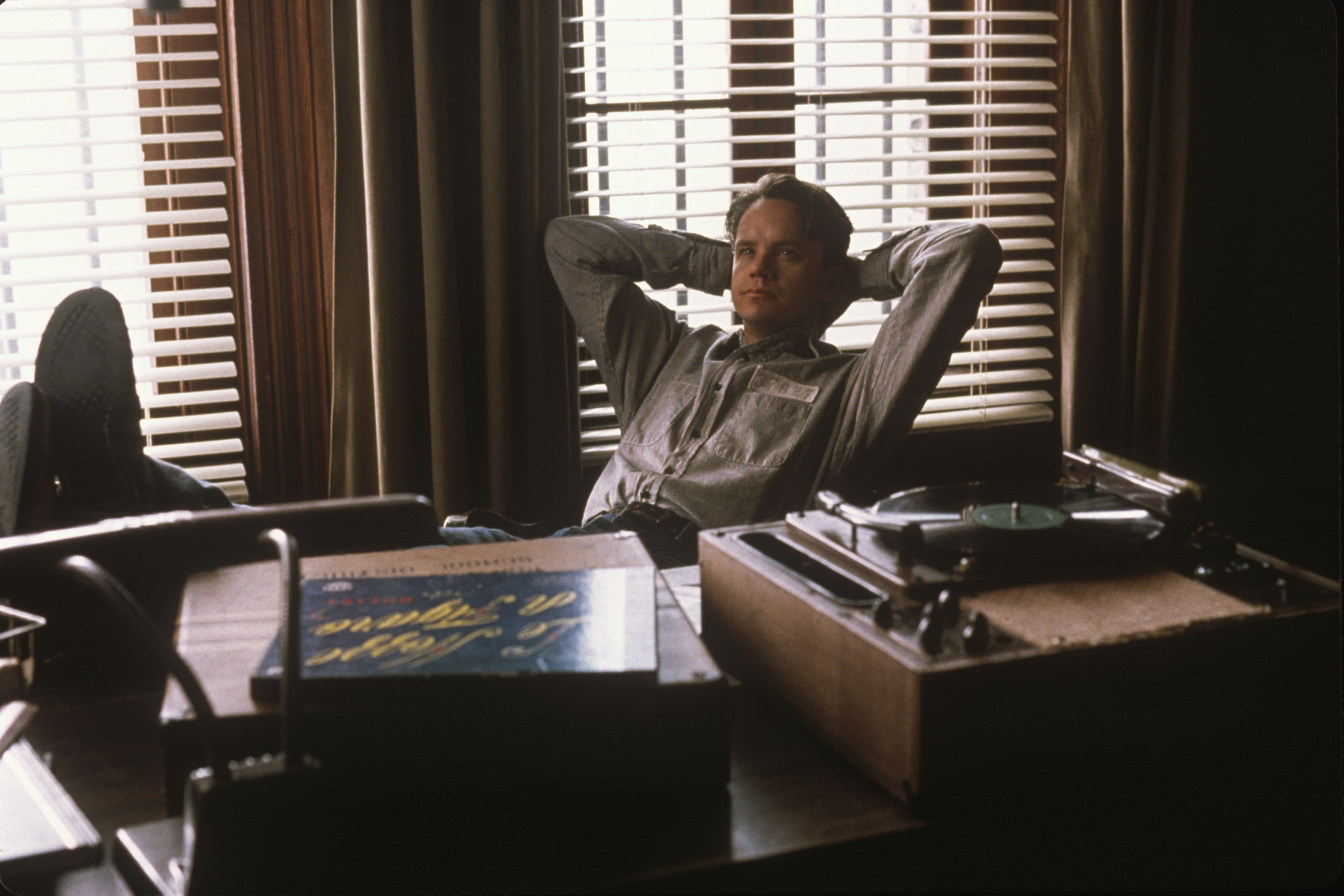 ---