TO BOLDLY REVIEW #8 – STAR TREK: NEXT GENERATION (1989 – 1990)– SEASON 3
Based on Star Trek & Created by: Gene Roddenberry
Season 3 writers (selected): Michael Piller, Michael Wagner, Melinda Snodgrass, Richard Manning, Ronald D. Moore, David Kemper, Hannah Louise Shearer, Sam Rolfe, Robin Bernheim, Richard Danus, Ed Zuckerman, Joseph Stefano, Rene Echevarria, David Bischoff, Sally Caves, Susan Sackett, Hans Beimler, etc.
Season 3 directors (selected): Jonathan Frakes, Winrich Kolbe, Rob Bowman, Robert Becker, Les Landau, Robert Scheerer, Joseph L. Scanlan, Cliff Bole, Robert Legato, Tom Benko, Chip Chalmers, Timothy Bond, David Carson, Gabrielle Beaumont, etc.
Main Cast: Patrick Stewart, Jonathan Frakes, LeVar Burton, Whoopi Goldberg, Colm Meaney, Michael Dorn, Marina Sirtis, Brent Spiner, Wil Wheaton, Gates McFadden, John De Lancie, Dwight Schultz etc.
Music/Composers: Alexander Courage, Jerry Goldsmith, Dennis McCarthy, Ron Jones, Jay Chattaway
Production Company(s): Paramount Television, CBS Television
**THIS REVIEW CONTAINS SPOILERS**
---
---
Thus, my ongoing viewing project of watching ALL the Star Trek series and films in order of release date continues. I have already covered the pro-genesis of STAR TREK: THE NEXT GENERATION here. So, I won't cover the same ground again. With Season 3 we saw the return of Gates McFadden as Doctor Beverly Crusher, replacing the sterner virtues of Doctor Pulaski. Other than that, the established crew of the Enterprise were all present and correct.
The season as a whole continued, and even improved, the consistent qualities of Season 2. Indeed, there was a great balance between romantic, comedic, dramatic, tragic, action and sci-fi genre storylines. The appearances of Romulans, Klingons and the Ferengi further cemented their place in Star Trek lore. Yet, there was also space in the bumper twenty-six episodes for new species, beings and aliens to appear. Plus, not forgetting the return of that very formidable foe, The Borg.
I especially thought the narrative balance was very good throughout. All the Enterprise crew got episodes dedicated to their characters and a chance to shine individually and as part of the ensemble. We also got some fine guest appearances as new characters were introduced. Anyway, here are six episodes from Season 3 that I particularly enjoyed.
---
---
THE VENGEANCE FACTOR – EPISODE 9
Here Riker finds himself romantically entwined as Picard attempts to broker peace between two factions hellbent on a blood feud. I enjoyed it because of the murder mystery aspect. Also, Jonathan Frakes impressed as Riker in the leading romantic hero role.
---
---
THE HUNTED – EPISODE 11
This fast-paced and action-packed episode found the crew meeting their match, as they face off against a genetically enhanced soldier portrayed by Jeffrey McCarthy. With echoes of Universal Soldier (1992), the episode has emotional depth too because it explores the disregard of veteran soldiers by the ruling classes once war is over.
---
---
YESTERDAY'S ENTERPRISE – EPISODE 15
The writers deserves a lot of praise for constructing such an imaginative and intelligent alternative-timeline narrative. A rift in space and time creates another version of the Enterprise. In this timeline war rages with the Klingons and moreover reveals Tasha Yar (Denise Crosby) to still be alive. Only Guinan (Whoopi Goldberg) senses something isn't right and what ensues is a complex story; thoroughly enjoyable from both plot and emotional perspectives.
---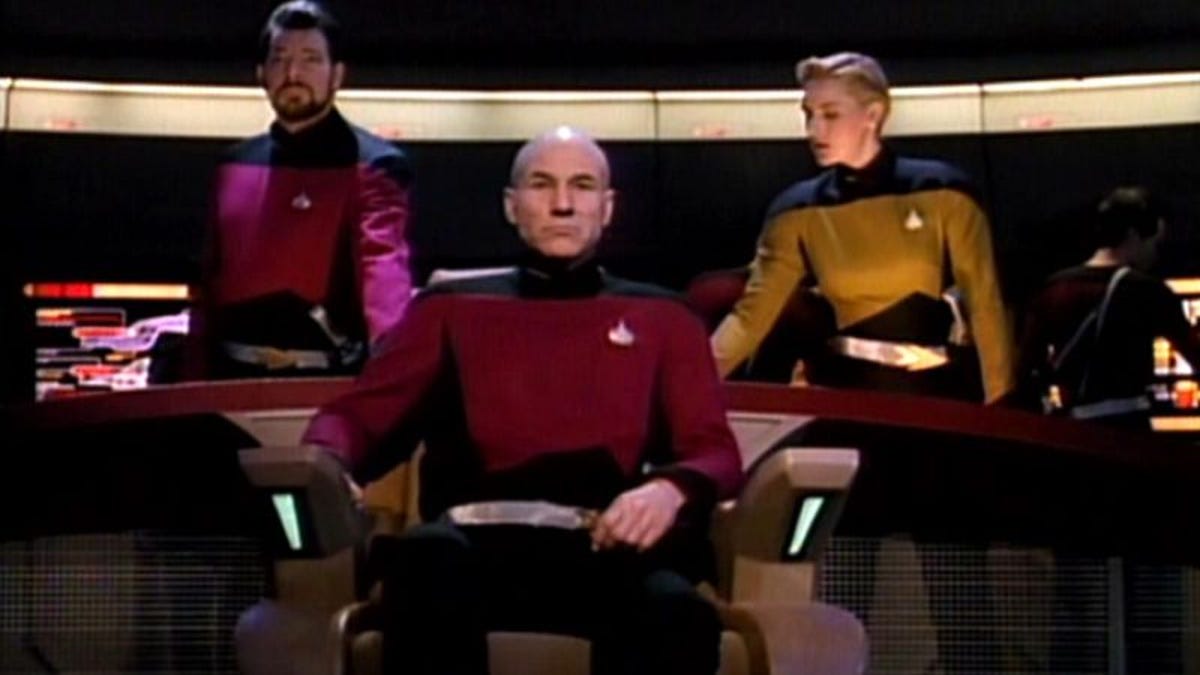 ---
THE OFFSPRING – EPISODE 16
One of the big story questions that hung over the series for me was: why didn't they try and replicate Data in some way? This concept is explored in this very moving episode when he constructs another android called, Lal (Hallie Todd). Brett Spiner is on great form as Data faces a difficult choice,; having to choose between his "daughter" and Starfleet regulations.
---
---
SINS OF THE FATHER – EPISODE 17
Any episode with Lt. Worf (Michael Dorn) as the lead protagonist is always intriguing. Here Worf must face potential death in defending his family honour against the Klingon High Council. Tony Todd appears as Worf's brother and the chance to further explore Klingon culture amidst a conspiracy plot leads to a really good episode.
---
---
THE BEST OF BOTH WORLDS – PART 1 – EPISODE 26
I can only imagine what emotions the Star Trek fans felt at the time when they witnessed Jean Luc Picard's transformation into the Borg known as Locutus. In what must be one of the greatest cliff-hanger TV moments of all time, this episode had strong writing and incredible conflict. The addition of Elizabeth Dennehy to the crew of the Enterprise, as the ambitious and formidable, Lt. Commander Shelby, also added to the overall quality of this brilliant episode.
---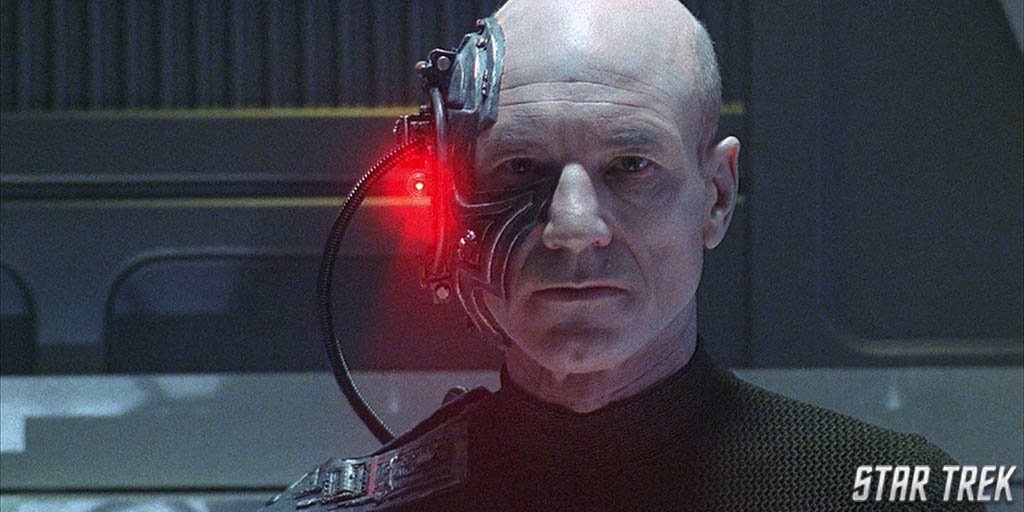 ---