BFI FILM REVIEW: DAUGHTERS OF THE DUST (1991)
Directed by: Julie Dash
Produced by: Lindsay Law, Julie Dash, Arthur Jafa, Steven Jones
Written by: Julie Dash
Cast: Cora Lee Day, Barbara O, Alva Rogers, Trula Hoosier, Umar Abdurrahamn, Adisa Anderson, Kaycee Moore etc.
Music by: John Barnes
Cinematography: Arthur Jafa
***MAY CONTAIN SPOILERS***
---
---
"I didn't want to tell a historical drama about African-American women in the same way that I had seen other dramas. I decided to work with a different type of narrative structure…[and] that the typical male-oriented western-narrative structure was not appropriate for this particular film. So I let the story unravel and reveal itself in a way in which an African Gullah would tell the story, because that's part of our tradition. The story unfolds throughout this day-and-a-half in various vignettes. It unfolds and comes back. It's a different way of telling a story. It's totally different, new." — Julie Dash
If you didn't know the British Film Institute (or BFI) is the UK's lead organisation for film, television and the moving image. It is a cultural charity that: presents world cinema for audiences in cinemas, at festivals and online; cares for the BFI National Archive, the most significant film and television archive in the world; is a registered charity that actively seeks out and supports the next generation of filmmakers; organises and runs the annual London Film Festival; and works with the government and industry to make the UK the most creatively exciting place to make film internationally. As my wife and I are members we get sent films on Blu-Ray/DVD as part of the membership. These can be re-released classics or remastered arthouse masterpieces such as Daughters of the Dust (1991).
Daughters of the Dust (1991) was a labour of love for writer and director Julie Dash. Originally inspired, way back in 1975, by her father's experiences, she strived to create a short, poetic and cinematic account of a Gullah family's migration from idyllic island life to New York at the turn of the century. Eventually, and after many year's of development and struggle, PBS' American Playhouse would grant the low budget for a feature film. The film is set in 1902. It tells the story of three generations of Gullah women in the Peazant family and their varying viewpoints, thoughts and philosophies in regard to the move from Helena Island.
---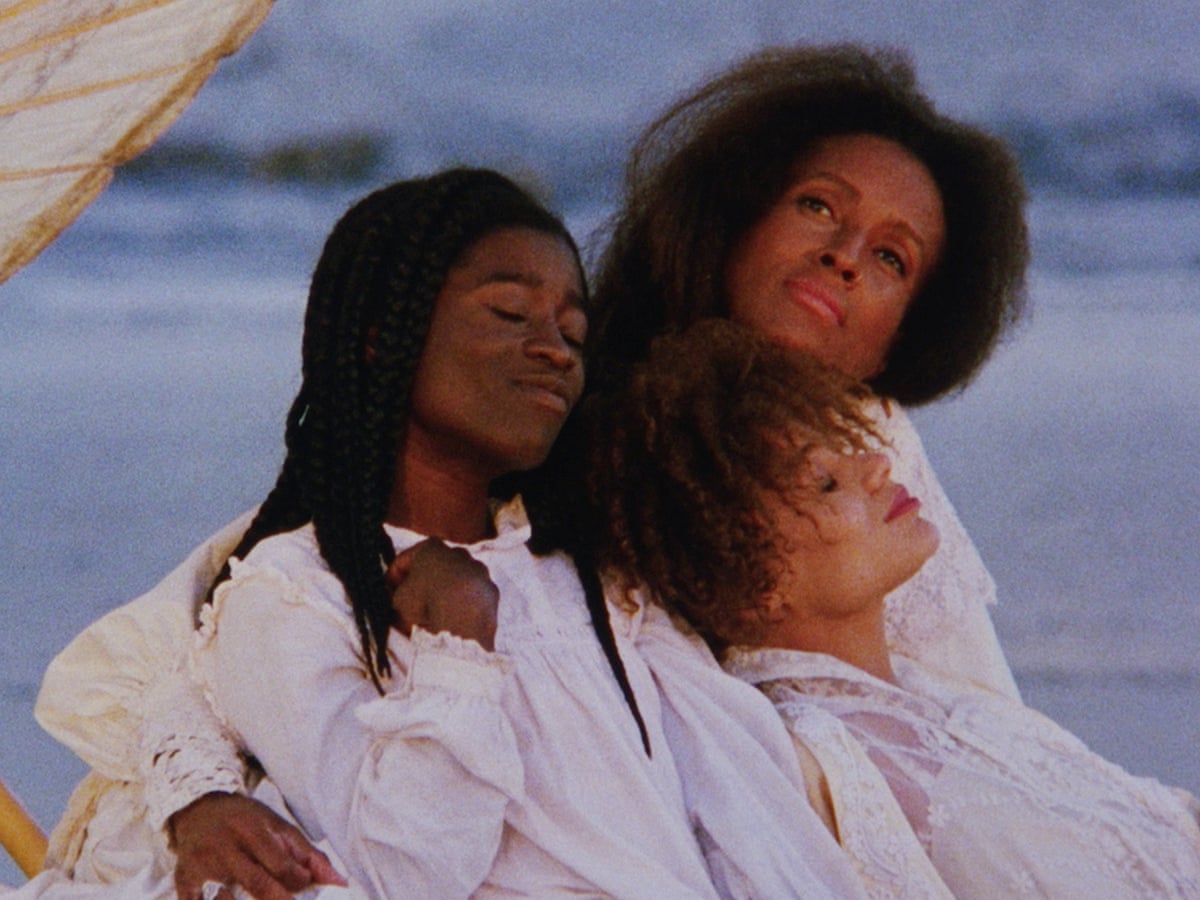 ---
Daughters of the Dust (1991) was made for a reported $800,000, but it looks worth far more in terms of cinematography, costumes and settings. Arthur Jafa's camera placement and use of the natural light, on the beach and swamp land especially, conjures up some magical imagery. The iconic images of the women on the beaches in their bright white dresses are stunningly memorable. While watching I felt like I was viewing a gallery of moving paintings, such was the exceptional nature of the composition. Again, despite a low budget and use of actors from independent cinema, Julie Dash, gets some incredibly natural and compelling performances from her cast. It's all the more amazing as most of the cast had to learn the Gullah language employed from scratch.
Thematically the film is very powerful too. Conflict derives from dialectics such as the clashing of elder versus younger people, ancient beliefs versus Christian religion, African heritage versus Neo-American capitalism and nature versus technology. Julie Dash structures these themes and the character's desires in a non-linear fashion over a period of a long weekend. There are poetic flashbacks and flashforwards too as the imagery is supported by a voiceover from a yet to be born child of parents, Eli and Eula. Ultimately, this film is a very immersive experience. There are no subtitles, so the language can be tricky to understand, but for me that enhanced the desire to feel the narrative. Indeed, the lyrical beauty of Daughters of the Dust (1991), combined with the humming percussion-driven music, stunning landscapes and inventive cinematic language mean you are swept out to sea by the powerful emotions of Julie Dash's spectacular vision.
Mark: 9 out of 11
---