SIX OF THE BEST #18 – FILM ANTHOLOGIES
While we all love a good proper feature film containing one continuous narrative, the anthology or portmanteau film has thrown up some fine cinematic entertainment over the years. Generally, an anthology film can be described as a collection of works with a linked theme, genre, style and author etc.
Thus, in my occasional Six of the Best series I have decided to pick some favourite ones. To make it more interesting I have chosen them from different genres. Otherwise, I would have just chosen all horror films. So, here are six of the film anthology films worth watching.
**MAY CONTAIN SPOILERS**
---
THE BALLAD OF BUSTER SCRUGGS (2018) – WESTERN
The Ballad of Buster Scruggs is a mischievous alchemy of stories. Here, the Coen Brothers reach into their cinematic bag of tricks to deliver an entertaining and memorable collection of characters, songs, bloody death, jokes, pathos, landscapes, snappy dialogue, dark humour and action. Coen's films often improve with each viewing as their work is so full of stylish depth and this is no different. Quite often, you're laughing so much you miss the philosophical happenstance which is occurring in many of these fine stories.
---
DEAD OF NIGHT (1945) – HORROR
It seems sacrilege not to include the likes of George Romero's Creepshow (1982) or one of Amicus' unhinged collections such as Dr Terror's House of Horror (1965). But, having watched this classic recently I can certainly say it has some brilliant and scary stories which stand the test of time. Full to the brim with the cream of British acting, writing and directing talent, the standout tale is Michael Redgrave's troubled ventriloquist, although the whole film is a nightmarish treat for horror fans.
---
FANTASIA (1940) – ANIMATION
With the current trend for Disney to remake their back catalogue as "live" action films in mind, I very much doubt they will doing this with Fantasia. Conceived as a short to re-invigorate the slowing career of Mickey Mouse, the film is unlike any other Disney have made. It consists of experimental, non-narrative and hallucinogenic vignettes mainly set to wondrous classical music. A masterpiece of hand-drawn animation, style, colour and design, it's certainly not just for kids. I recall many images giving me nightmares when saw it as a child and it remains a powerful cinematic work to this day.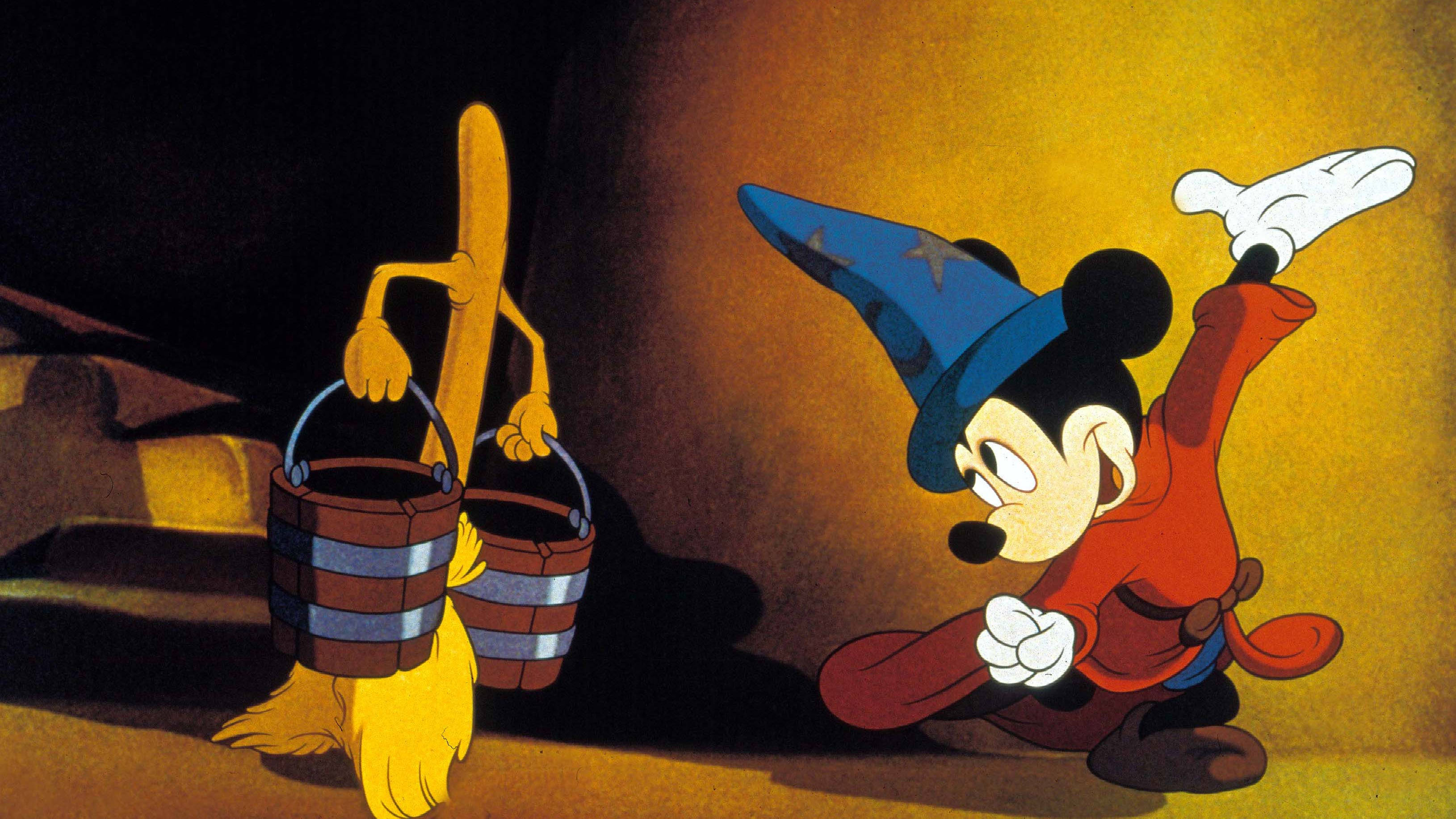 ---
NIGHT ON EARTH (1991) – COMEDY
I was going to choose Woody Allen's erotic sketch film, Everything You Wanted to Ask About Sex but were Afraid to Ask (1972), for the comedy section. However, I decided to select a more deadpan and character oriented film. What better then, than a Jim Jarmusch curiosity. I love the concept of the film as Jarmusch sets several themes and parameters in place. There are five slice-of-life vignettes set on the same night in the cities of Helsinki, New York, Rome, Paris and Los Angeles, all starring some of Jarmusch's favourite actors. Relationships and quirky interactions between cab driver and passenger are explored in the filmmakers' inimitable style.
---
PULP FICTION (1994) – CRIME
Quentin Tarantino's second feature film remains a fresh masterpiece of colliding gangsters, uber-cool hitmen, fixers, boxers, sexual deviants, femme fatales, drug addicts and general criminal types. With an over-lapping timeline that kind of does a figure of eight, we get stories ranging from a couple robbing a diner; a boxer double-crossing a crime boss; and an employee almost killing his boss's wife. Tarantino breathes life into the crime genre and the stock pulp characters with one of the greatest screenplays ever written; full of incredible dialogue, startling twists and a brilliant ensemble cast.
---
WILD TALES (2014) – DRAMA
Damián Szifron conjures up a delectable and devilish set of stories mostly based around the themes of obsession and revenge. It opens with a breath-taking little prologue featuring a horrific incident on a plane and culminates in arguably the wildest tale when the Bride goes on the rampage at her wedding. Everyone's favourite Argentinian actor Ricardo Darin pops up in the middle as an explosives expert who enacts revenge on City Parking fascists. I love the whole thing as the film delivers a full deck of twists that master of the macabre Roald Dahl would be proud of.
---