THE NETFLIX PROCLAMATION – FILM REVIEW CATCH-UP MARCH 2020
With COVID-19 threatening the world's population, it is a time to remain calm and, if required, stay indoors out of the way of potential infection. As long as the Internet holds then there are thousands of films and TV shows to watch online to keep us all occupied. Obviously, one must also take a deep breath and pray that aside from the illness affecting the world, society manages to keep it's social, financial and medical structures in place too.
Clearly, we need distractions at this difficult time. Films may not be the solution, but they can offer diversion at least. Thankfully, I love staying in and watching movies as it is a major hobby of mine. Indeed, I have been busy lately catching up on some of the latest releases Netflix has to offer. Thus, I present some quick reviews of films currently on the streaming platform, all with the usual marks out of eleven.
***MAY CONTAIN SPOILERS***
---
---
A PRIVATE WAR (2019)
Rosamund Pike is absolutely enthralling as the brave war correspondent, Marie Colvin. Putting her life and sanity on the line to report the terrors of conflict in Sri Lanka, Libya and Syria, to name a few, Colvin was both fearless and crazy in equal measures, but remains an incredibly powerful voice. This fine biopic feels haphazard and structurally chaotic but is certainly an impressive tribute to an iconic journalist. (Mark: 8 out of 11)
---
DESTROYER (2018)
Nicole Kidman gives another excellent performance in this gritty neo-noir-cop-procedural drama. The clever structure — which tracks back and forth between Kidman's burnt out character in the present and her violent past going undercover in a crime gang — arguably works against the emotional power of the film. However, director Karyn Kusama and Kidman make a formidable team in delivering a moody, bruising and bitter revenge thriller. (Mark: 8 out of 11)
---
EARTHQUAKE BIRD (2019)
I really loved director Wash Washmoreland's previous film, Colette (2018), because it was such a vibrant. colourful and sparkling biopic of a fascinating character. I was thus surprised to see he had followed it up with an under-cooked thriller like Earthquake Bird (2019). Alicia Vikander portrays a dour ex-patriot in Japan who gets drawn into a love triangle involving the effervescent, Riley Keough, and photographer, Naoki Kobayashi. The film felt, like Vikander's protagonist, depressed; ultimately drifting toward a tepid denouement. (Mark: 6 out of 11)
---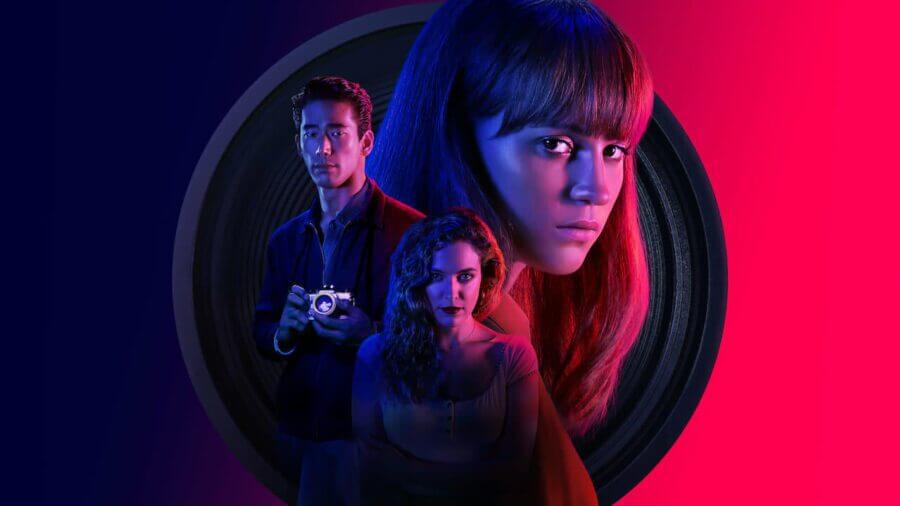 ---
ENTEBBE (2019)
Rosamund Pike again! Here she is cast alongside Daniel Bruhl as they portray two Germans who joined a Palestinian military group that hijacked an Air France Flight in 1976. While the politics of the Israelis versus the Palestinians is explored to some extent, I felt more could have been done during the hostage situation to examine such complex issues. Instead, we get something more generic from director Jose Padiha, who inexplicably uses dance troupe montage to convey nebulous emotion and meaning. (Mark: 6 out of 11)
---
I LOST MY BODY (2019) – (Contains spoilers)
Both original and generic in terms of story, this romantic drama contains some of the most wonderful animation concepts I have seen in a long time. Brilliantly rendered and directed by Jeremy Chaupin, the narrative has two major strands. A severed hand – yes, a hand – seeks to unite with its body. Simultaneously, flashbacks reveal young Naoufel attempting to romance the girl he loves, Gabrielle. I really wanted to enjoy this more as the filmmaking is stunning. But, the final act of the film was too poetic, and it left me feeling cold and confused. (Mark: 7 out of 11)
---
THE KING (2019)
David Michod has been a filmmaker worth keeping tabs on since the release of brutal Australian crime film, Animal Kingdom (2010). After the big budget military satire War Machine (2017), failed, in my view, to hit the target, Michod has gone with another big production in The King (2019). Adapting Shakespeare's Henry V trilogy (co-writer with Joel Edgerton) is no easy task and they deliver a film full of bravura cinematic moments. Timothee Chalamet is impressive in the lead role as the reluctant, but strong-of-heart young Prince Hal/King Henry. Lastly, Sean Harris, Robert Pattinson, Edgerton (as Falstaff) and Thomasin Mackenzie provide excellent acting support in a stirring period epic. (Mark: 8 out of 11)
---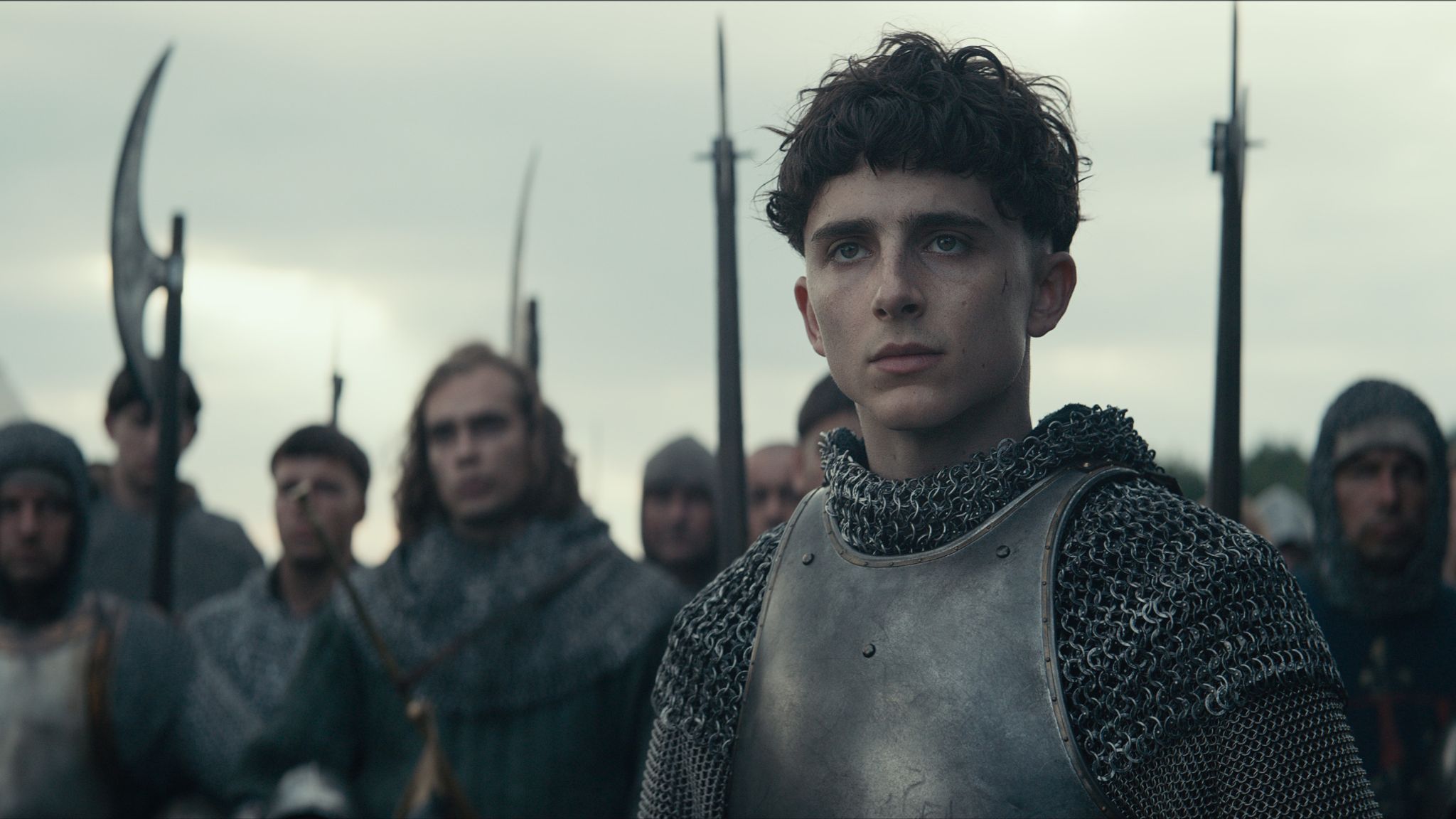 ---
THE LAUNDROMAT (2019)
Filmmakers Scott Z. Burns and Steven Soderbergh are usually so reliable in their cinematic endeavours. However, a star-studded cast including: Meryl Streep, Gary Oldman, Sharon Stone, Antonio Banderas, Matthias Schoenaerts and Jeffrey Wright cannot save this misguided comedy-drama about the Panama Papers scandal. I'm sure there is a great film in such financial crimes, but this was not it. (Mark: 5.5 out of 11)
MID 90s (2019)
Jonah Hill adds director to his already very successful acting, writing and producing curriculum vitae. Mid 90s (2019) owes much to the low-budget, improvisational and gritty style of filmmakers like Harmony Korine and Larry Clark, however, Hill's approach is less extreme. The loose and episodic rites-of-passage narrative centres on Los Angeles based skater gangs and specifically Stevie (Sunny Suljic). He longs to grow up too fast and his experiences reminded me of an American version of Shane Meadow's This is England (2006). While it's a solid work of cinema, full of heart and believable performances, it's ultimately quite underwhelming from an emotional perspective. (Mark: 7 out of 11)
---
THE TWO POPES (2019)
Fernando Merielles directs this adaptation of Anthony McCarten's play featuring two giants of the acting world in Anthony Hopkins and Jonathan Pryce. The two heavyweight actors portray the real-life Pope Benedict XVI (Hopkins) and future Pope Francis, Cardinal Jorge Mario Bergoglio (Pryce). The duo conflict, debate and laugh about serious matters related to the history of the Catholic Church; plus, some not-so serious matters such as pizza and football. Having sat through Paulo Sorrentino's uber-pretentious TV series The New Pope (2020) recently, I was not in the mood for more theological drama. However, the two leads are excellent, especially Pryce; and while the film is very dialogue driven, the flashbacks of Argentine history from Cardinal Bergoglio's early years were powerfully evoked. (Mark: 8 out of 11).
---